If you love fashion and binge-watching Netflix, welcome to New York For Beginners! You absolutely share two of my passions, so as a fellow fashionista I want to share with you my three must-watch Netflix shows about fashion:
1. Velvet
This exquisite Spanish TV show is set in 1950s Madrid and tells a beautiful love story against the magnificent backdrop of an imaginary department store: Galerias Velvet. Chock-full with wonderful cars, magnificent 50s fashion pieces, breathtaking sights of Spain and captivating dialogues, the main storyline revolves around the business decisions made by young and attractive Alberto (played by Spanish actor Miguel Ángel Silvestre, who also took part in Sens8) and his impossible love story with Ana (Paula Echevarría), a talented and beautiful seamstress.
Verdict: Velvet is the love child of Upstairs, Downstairs and Sex and the City. Don't miss it!
To purchase: Velvet is available on Amazon Prime Video.
2. Atelier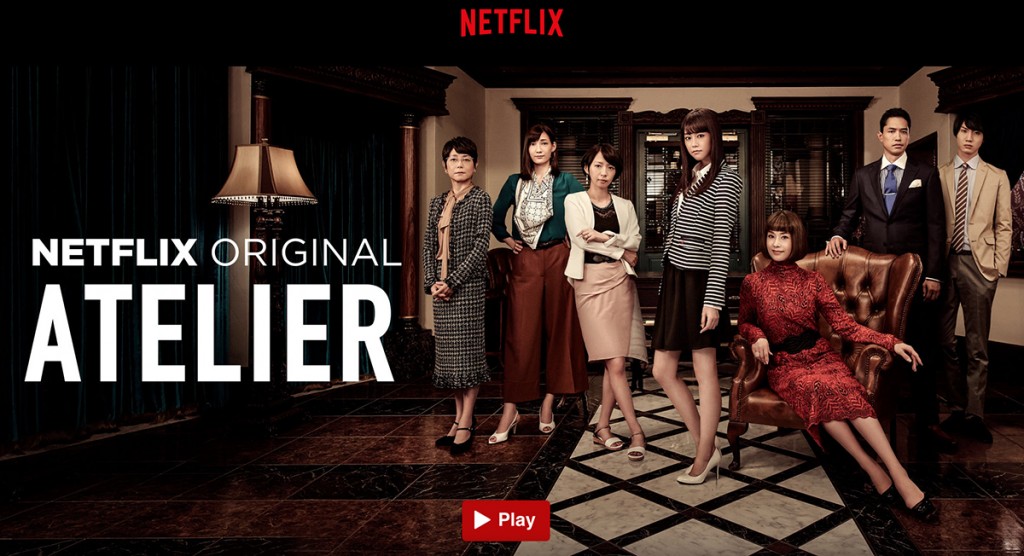 This Japanese TV show narrates the story of Mayuko, a young lady obsessed with fashion and fabrics that starts working in a traditional and high-class lingerie brand in Ginzo. Atelier shows the coming-of-age of a girl struggling to become a woman and understand her place in the world in a highly glamorous setting. This show is also a tribute to the Japanese values of hard work and excellency, and shows very precisely how artisan luxury makers compete in today's world of fast fashion.
Verdict: Astounding. I guarantee you will never see Victoria's Secret with the same eyes.
3. The Time In Between (El tiempo entre costuras)
A must-see for any fashionista loving vintage items, The Time In Between narrates the story of Sira, a young dressmaker in pre-Civil war Spain that sees how her life spirals after a torrid love affair. Based upon the book authored by Maria Duenas, this engaging show transports the spectators to Morocco, Great Britain and Spain to follow Sira's adventures, who threads political espionage against the Nazi regime into her wonderful creations.
Verdict: Sira is the Spanish equivalent to Scarlett O'Hara and also creates her own beautiful dresses.
To purchase: El Tiempo Entre Costuras on Amazon
As you can see, I just love period dramas and fashion. Do you also binge-watch fashion shows on Netflix? Which are your favorites?